Music Composers Coloring Pages
$7.49
Color in 36 of the world's most famous music composers.
**This is a digital product, no physical items will be shipped.
People also purchase these items with Music Composers Coloring Pages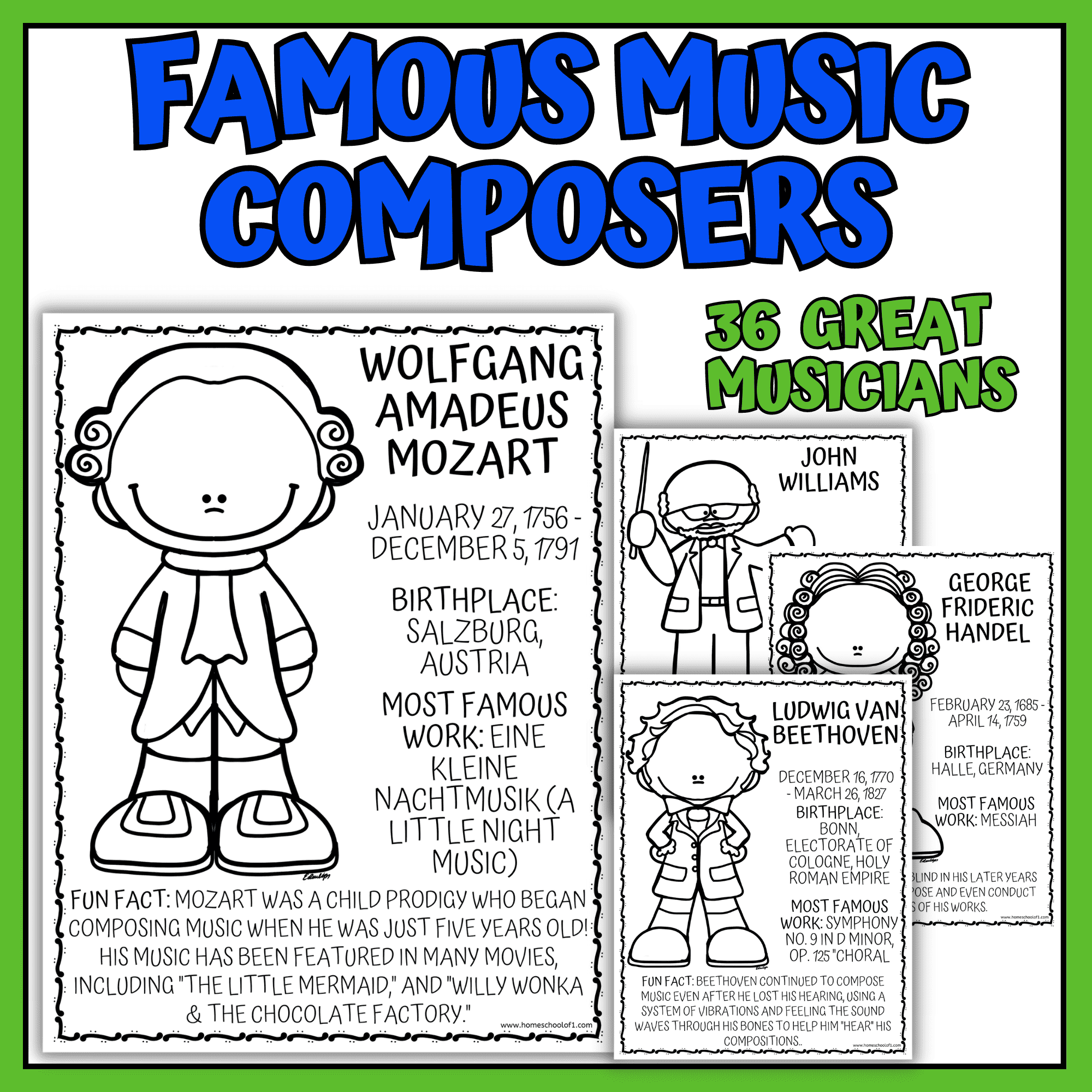 Music Composers Coloring Pages added to cart
0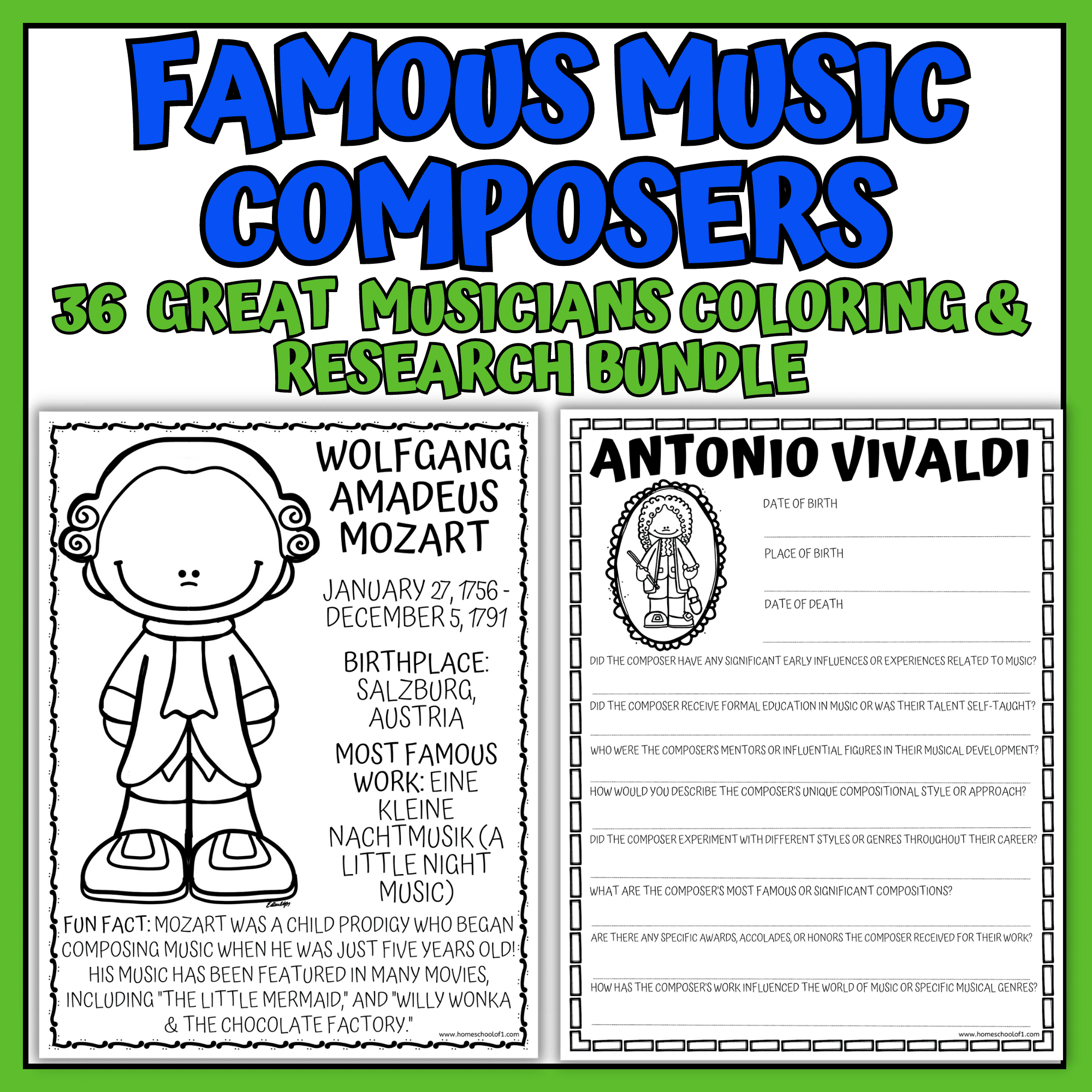 SALE!
Famous Composers Unit Study Bundle
$10.49
Description
This set of (36) coloring posters allows students to dig deeper into facts about famous composers. Makes a great addition to your music history unit studies throughout the year.
Have the whole class work on one musical composer at a time, or allow your students to have fun researching their favorite. There are so many ways to introduce these research mini-books to your class!
COMPOSERS INCLUDED:
John Williams
Wolfgang Amadeus Mozart
Franz Haydn
Johann Sebastian Bach
Antonio Vivaldi
George Frideric Handel
Wilhelm Richard Wagner
Franz Liszt
Robert Schumann
Frederic Chopin
Franz Peter Schubert
Gioachino Rossini
Ludwig Van Beethoven
Pyotr Ilyich Tchaikovsky
Modest Mussorgsky
Georges Bizet
Charles Camille Saint Saens
Johannes Brahms
Clara Schuman
Aaron Copland
Carl Orff
George Gershwin
Zoltan Kodaly
Sergei Prokofiev
Scott Joplin
Igor Stravinsky
Richard Georg Strauss
Claude Debussy
Sir Edward William Elgar
Gustav Mahler
John Philip Sousa
Edvard Grieg
Leonard Bernstein
Antonin Dvorak
Leroy Anderson
Edward Benjamin Britten
With each composer, your students will learn the following:
Date of Birth and Death
Birthplace
Most Famous Work
Fun Facts