Famous Pirate Coloring Pages
$5.00
Learn all about 15 of the most famous pirates as you color them in.
**This is a digital product, no physical items will be shipped.
People also purchase these items with Famous Pirate Coloring Pages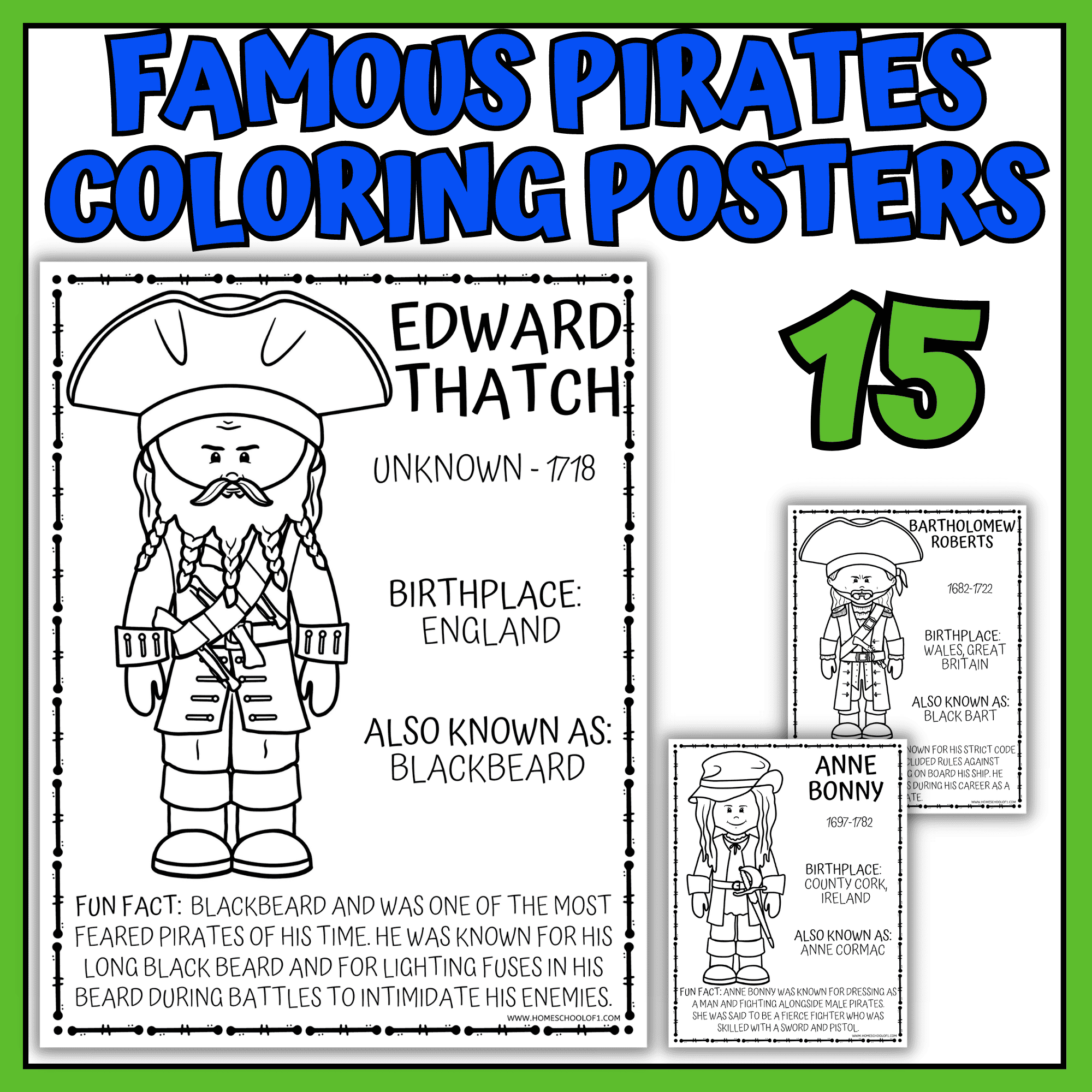 Famous Pirate Coloring Pages added to cart
0
Description
Have fun with your students as you learn about 15 of the world's most famous pirates.
With each coloring page, the kids will learn the following information:
Date and death of birth (if known)
Birthplace
If they were known by a different name (Edward Thatch for example is better known as Blackbeard.)
Fun facts that the kids will love to know.
You'll receive them in black and white (great for no-prep coloring pages.)
Blackbeard
Redbeard
Calico Jack
Black Caesar
Captain Kidd
Black Bart
The Rhode Island Pirate
The Gentleman Pirate
Captain Vane
Zheng Yi Sao
Francis Drake
Anne Bonny
Mary Read
Henry Morgan
Henry Every