Famous artists coloring pages
$9.99
Have fun learning about the most famous artists of all time with these coloring pages. Can you recreate the masterpieces?
**This is a digital product, no physical items will be shipped.
People also purchase these items with Famous artists coloring pages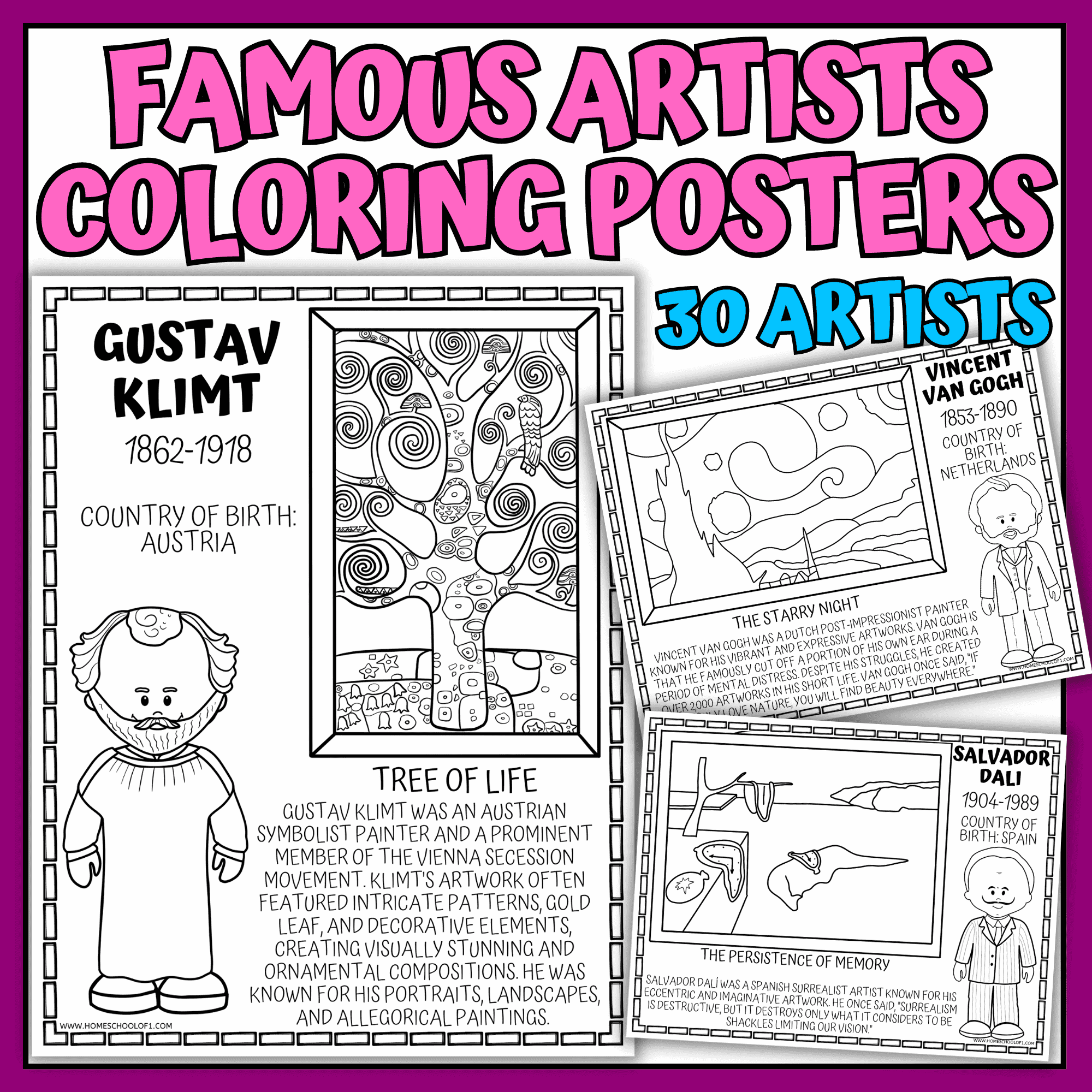 Famous artists coloring pages added to cart
0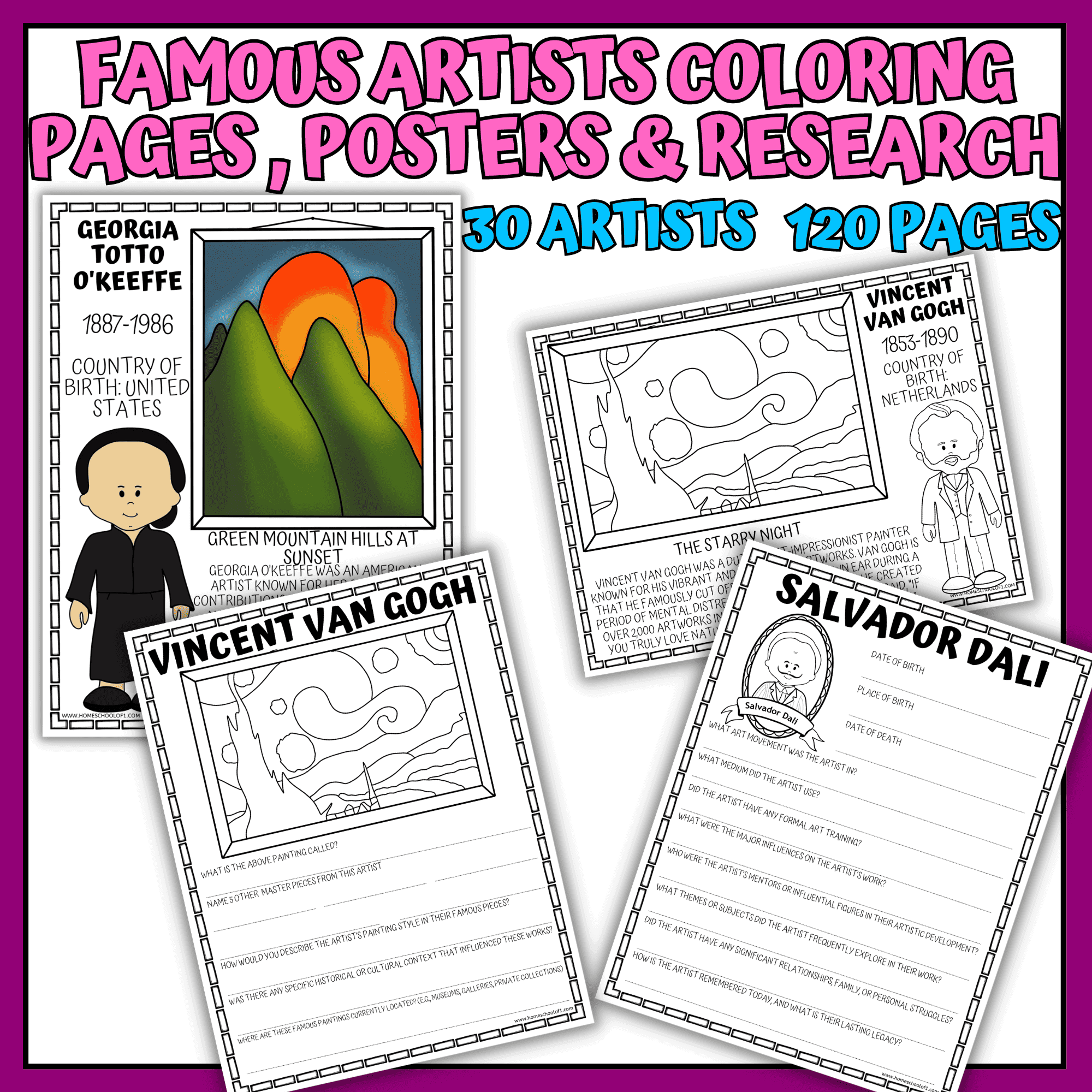 SALE!
Famous Artists Unit Study
$20.98
Description
A set of 30 of the most famous artists of all time. Featuring the following painters:
Edward Hicks
Henri Rousseau
Jackson Pollock
Winslow Homer
Claude Monet
Paul Cezanne
Keith Haring
Michelangelo
Roy Lichtenstein
Salvador Dali
Vincent Van Gogh
Rene Magritte
Pierre-Auguste Renoir
Henri Matisse
Georgia Totto O'Keeffe
Diego Velazquez
Wassily Kandinsky
Sandro Botticelli
Piet Mondrian
Paul Gaugin
Kazimir Malevich
Johannes Vermeer
Hieronymus Bosch
Gustav Klimt
Rembrandt
Mary Cassat
John Singleton Copley
John James Audubon
George Seurat
Edgar Degas
Each worksheet includes a picture of the artist and a picture of one of their most famous paintings. Plus their year of birth and death, the country they were born. Plus informational text about what art movement they were part of, any fun facts, or a famous quote.