Hispanic Heritage Month Coloring Pages
$7.49
Have fun this September / October for Hispanic Heritage Month and celebrate by coloring in and learning about 42 inspirational people.
People also purchase these items with Hispanic Heritage Month Coloring Pages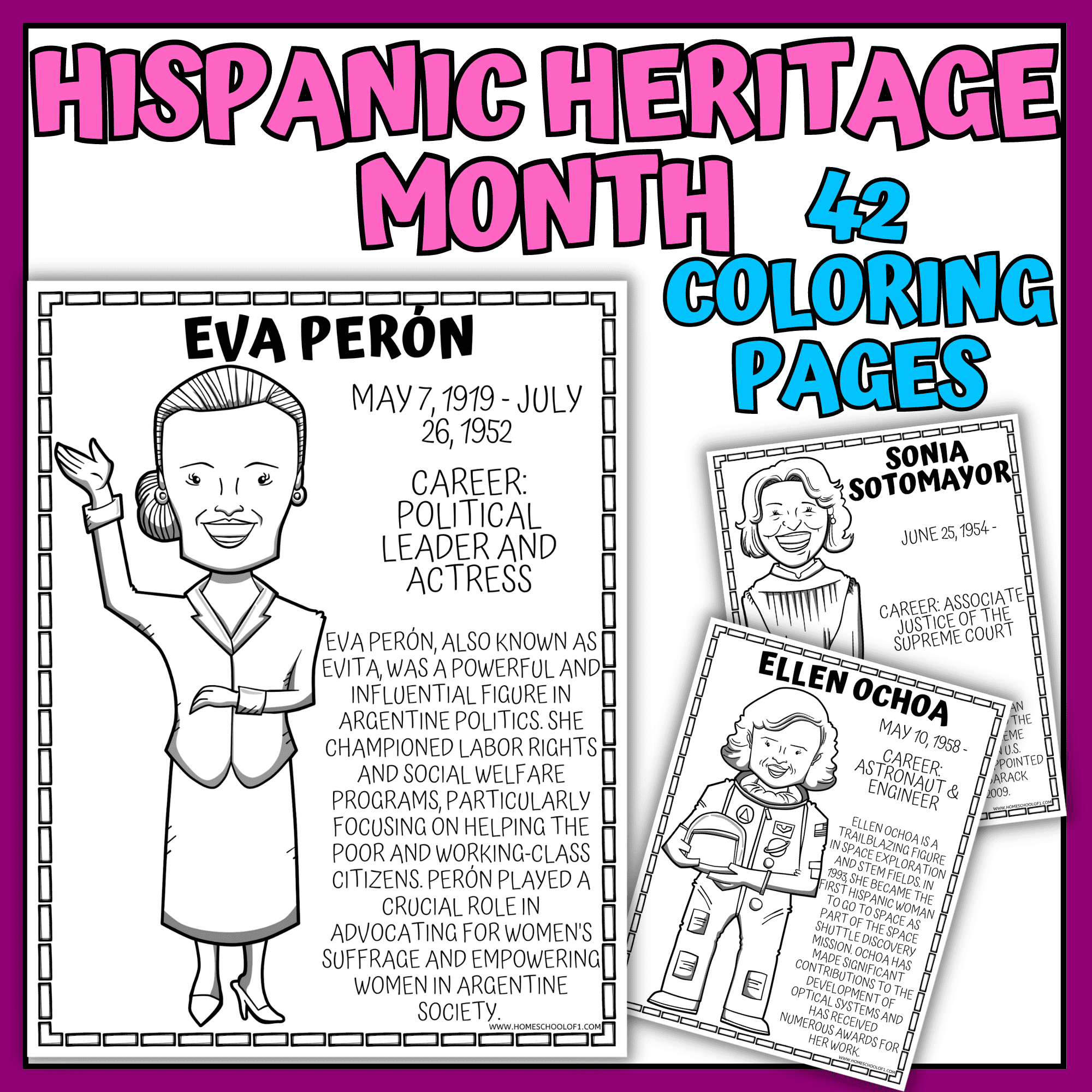 Hispanic Heritage Month Coloring Pages added to cart
0
Description
A set of 42 of the most famous Hispanic leaders and inspirational people of all time. Featuring the following:
Alexandria Ocasio-Cortez
Bob Menendez
Cantinflas (Mario Moreno)
Carmen Miranda
Celia Cruz
Cesar Chavez
Desi Arnaz
Diego Rivera
Dolores Huerta
El Santo (Rodolfo Guzmán Huerta)
Ellen Ochoa
Emiliano Zapata
Eva Perón
France Córdova
Frida Kahlo
Gary Soto
Gloria Estefan
Helen Rodriguez-Trías
Irma Rangel
Joan Baez
José M. Hernandez
Laurie Hernandez
Lin-Manuel Miranda
Lionel Messi
Luis Walter Alvarez
Mario Molina
Oscar De La Hoya
Oscar de la Renta
Pablo Neruda
Pablo Picasso
Pancho Villa (José Doroteo Arango Arámbula)
Pelé (Edson Arantes do Nascimento)
Quiara Alegría Hudes
Rigoberta Menchú
Rita Moreno
Roberto Clemente
Sandra Cisneros
Selena (Selena Quintanilla-Pérez)
Sheila E (Sheila Escovedo)
Soledad O'Brien
Sonia Sotomayor
Tito Puente
Each worksheet includes a drawing of the person that the students can color in. Their year of birth and death, their career plus informational text about their achievements.