Kings and Queens of England Unit Study
$4.50
Learn all about 7 Kings and Queens of England with this research bundle, including a colored poster, a coloring page, and a 1 page research project for each.
**This is a digital product, no physical items will be shipped.
People also purchase these items with Kings and Queens of England Unit Study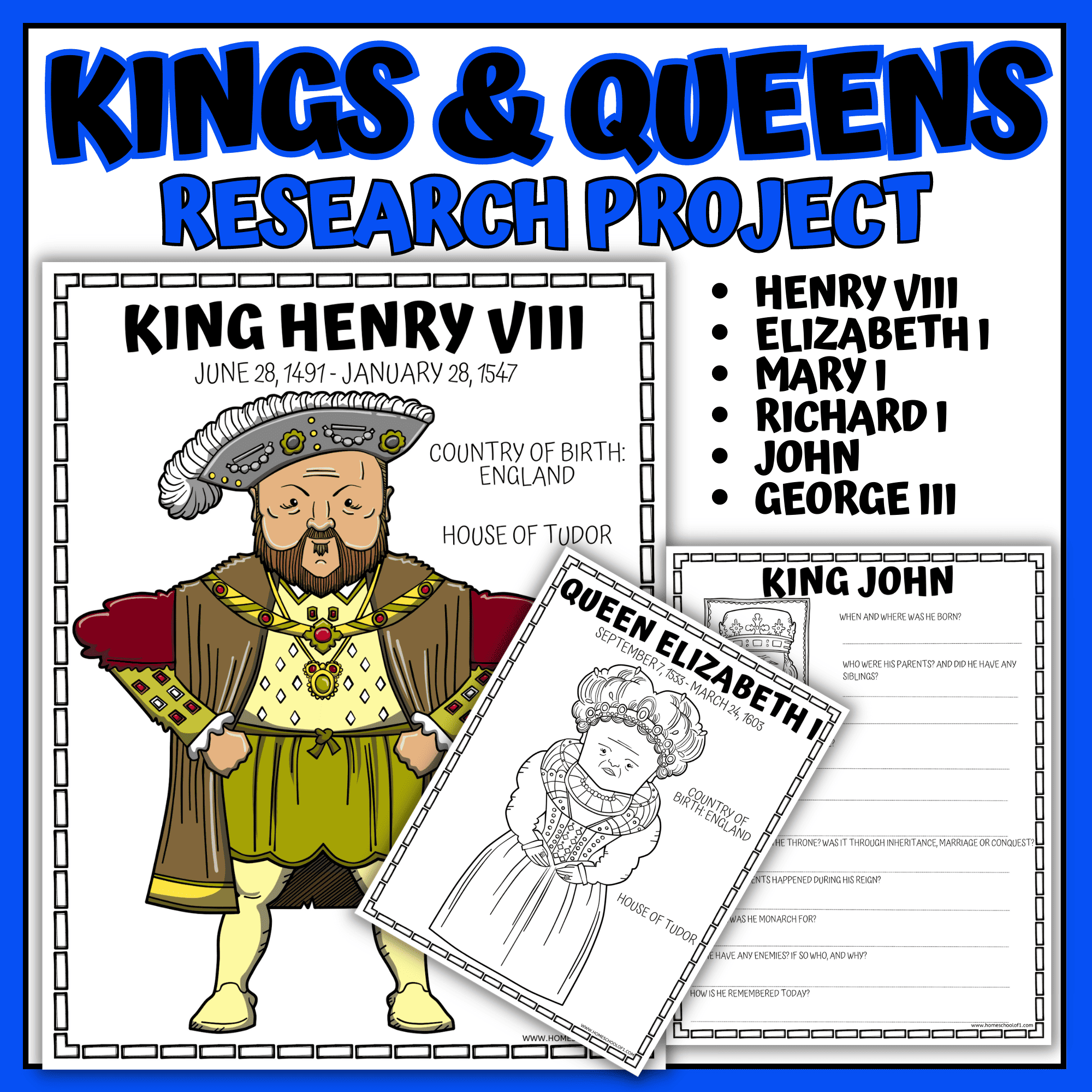 Kings and Queens of England Unit Study added to cart
0
Description
You and your students are going to love learning about the interesting lives of 6 of the most popular previous Kings and Queens of England
There are 3 no preparation pages to download for each of the following:
King Richard I (Richard the Lionheart)
King John
King Henry VIII
Queen Mary I (Mary Tudor, Bloody Mary)
Queen Elizabeth I
King George III
King William I (William the Conqueror)
The first page is a colored poster with the following information:
Name
Date of birth and death
Country of birth
What royal house were they in
The second page is exactly the same but is a coloring page of the King or Queen that the students could color in.The final page is the research project where students need to find out all about the King or Queen, for example, who were they married to?
There are 10 questions the students will need to find answers to.