Greek Mythology Coloring Pages
$5.49
Have fun learning about 13 of the most popular characters in Greek mythology with these coloring pages.
**This is a digital product, no physical items will be shipped.
People also purchase these items with Greek Mythology Coloring Pages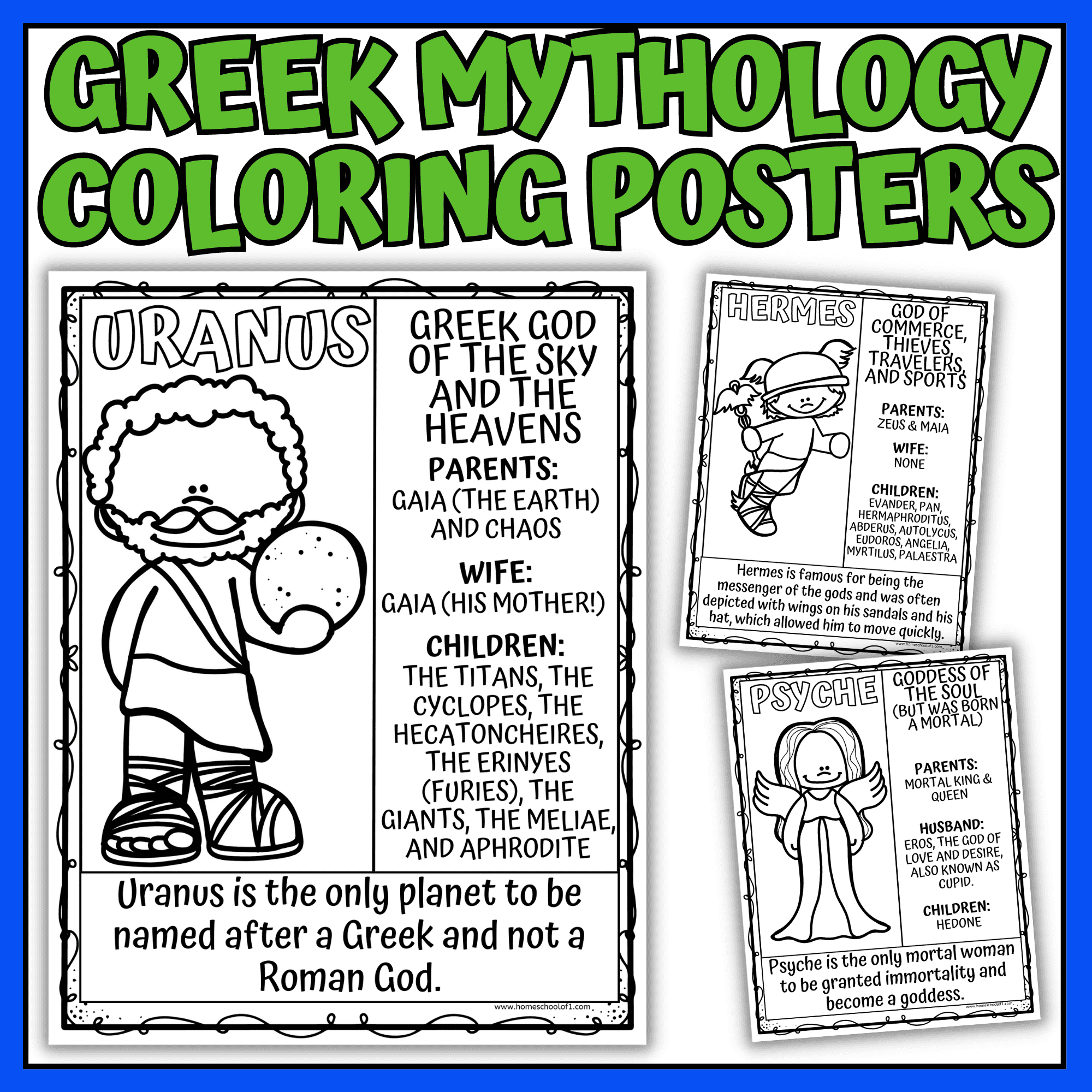 Greek Mythology Coloring Pages added to cart
0
Description
Have fun learning all about 13 of the most popular Greek mythological characters.
Included on each page is:
their name,
a picture of them to color in,
what they are they are also known as,
who their parents were,
who their spouse was,
who their children were,
and a brief summary of what they are most famous for.
The students will learn all about these 13 Greek mythological characters:
Gaia
Uranus
Hermes
Theseus
Typhon
Prometheus
Psyche
Pan
Hebe
Minotaur
Iris
Hestia
Eros