Human Body Systems Coloring Pages
$5.49
Learn about 8 of the most common body systems through coloring, labeling, and research.
**This is a digital product, no physical items will be shipped.
People also purchase these items with Human Body Systems Coloring Pages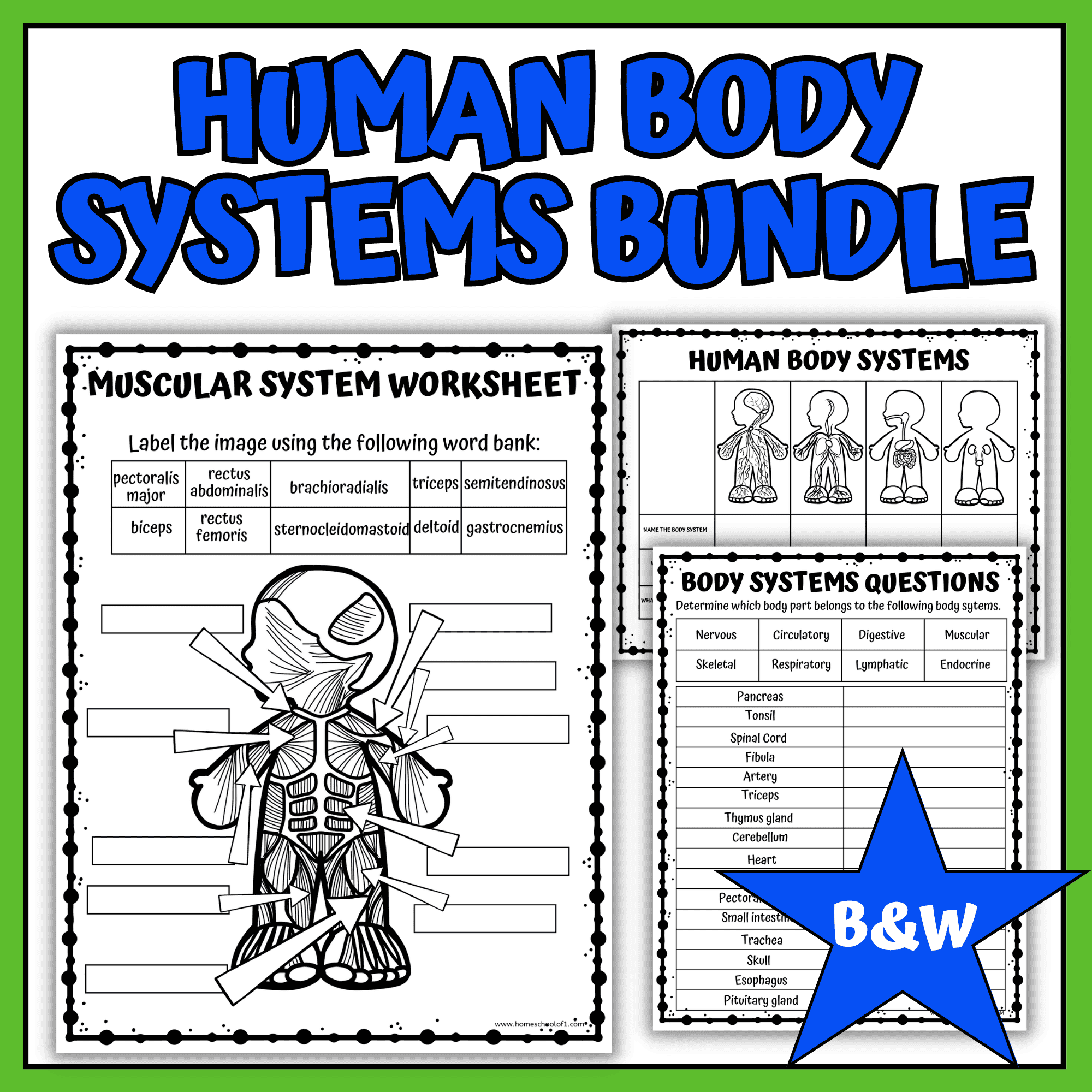 Human Body Systems Coloring Pages added to cart
0
Description
This human body systems unit of lessons and activities is a bundle designed to save you precious prep time as you teach students about the following human body systems:
skeletal
lymphatic
muscular
endocrine
nervous
circulatory
respiratory
digestive
reproductive
excretory
Students will learn:
The parts, function, and how each body system operates.
How the human body systems work together to keep the body healthy.
There are 28 pages in this download including:
Human body systems worksheet (3 pages + 3 answer sheets)
Skeletal system labeling (1 page + 1 answer page)
Lymphatic system labeling (1 page + 1 answer page)
Muscular system labeling (1 page + 1 answer page)
Endocrine system labeling (2 pages + 2 answer page)
Nervous system labeling (1 page + 1 answer page)
Circulatory system labeling (1 page + 1 answer page)
Respiratory system labeling (1 page + 1 answer page)
Digestive system labeling (1 page + 1 answer page)
Body systems word search (1 page + 1 answer page)
Body systems questions (1 page + 1 answer page)