Human Cells Worksheets
$5.49
Learn about 10 of the most common human cells through matching, coloring, and research.
**This is a digital product, no physical items will be shipped.
People also purchase these items with Human Cells Worksheets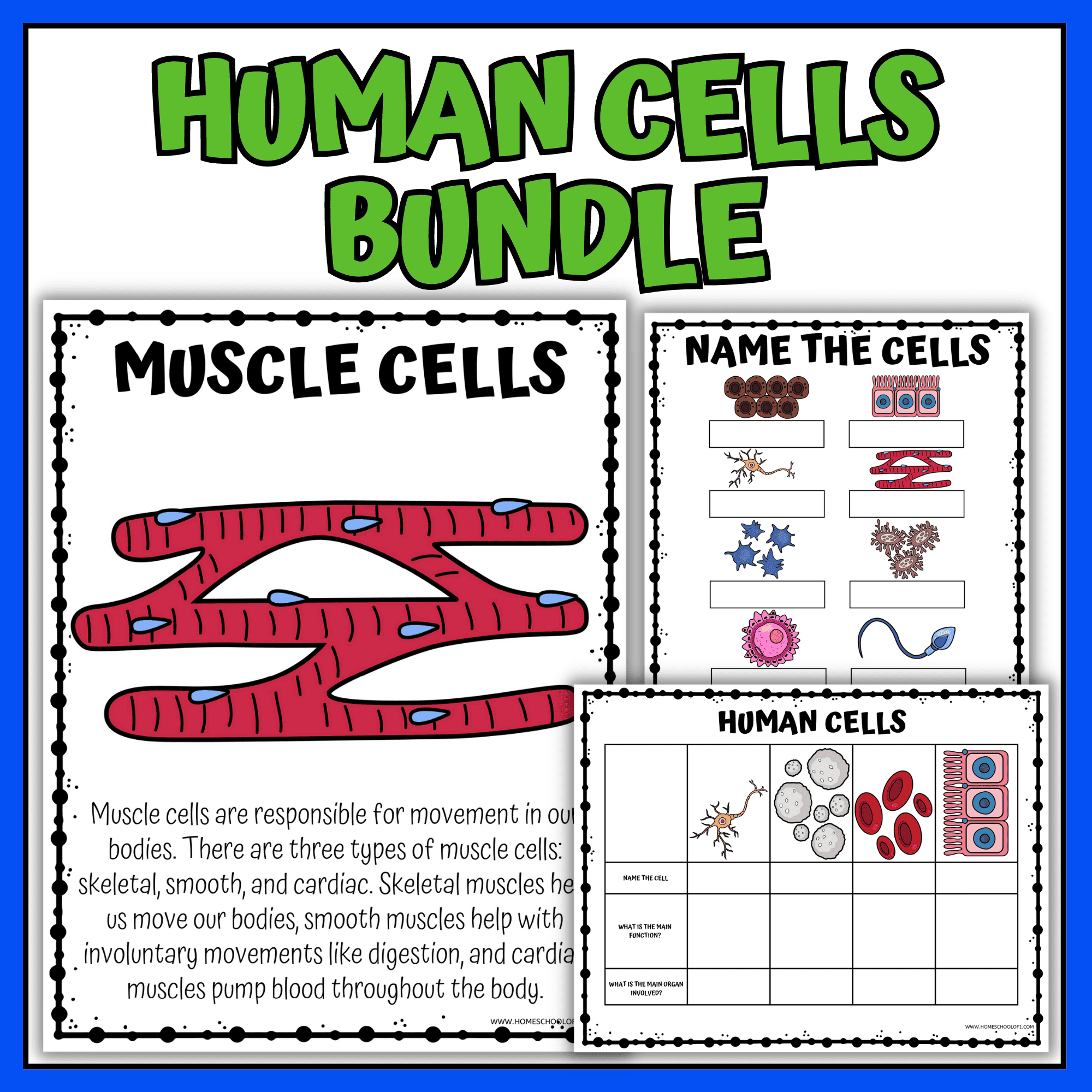 Human Cells Worksheets added to cart
0
Description
Learn all about the main body cells in the human body including:
Thrombocytes
Osteocytes
Neurons
Muscle cells
Leukocytes
Hepatocytes
Erythrocytes
Enterocytes
Ovum cells
Sperm cells
You will receive both the colored version and the B&W version in this download.
There are 38 pages in this download including:
Front Page (1 x Color, 1 x B&W)
10 different cells (10 x Color, 10 x B&W)
Name the cells (1 x Color, 1 x B&W)
Match the cells (1 x Color, 1 x B&W)
Human Cells writing activity (3 x Color, 3 x B&W)
Answer Sheets (6 x B&W)