Sale!
Inventors Unit Study Bundle
Learn all about 10 of the most famous inventors with this fun unit study. There is one page of research, a coloring page with information about the inventor, a colored poster for display, plus a coloring page of their most famous invention.
**This is a digital product, no physical items will be shipped.
People also purchase these items with Inventors Unit Study Bundle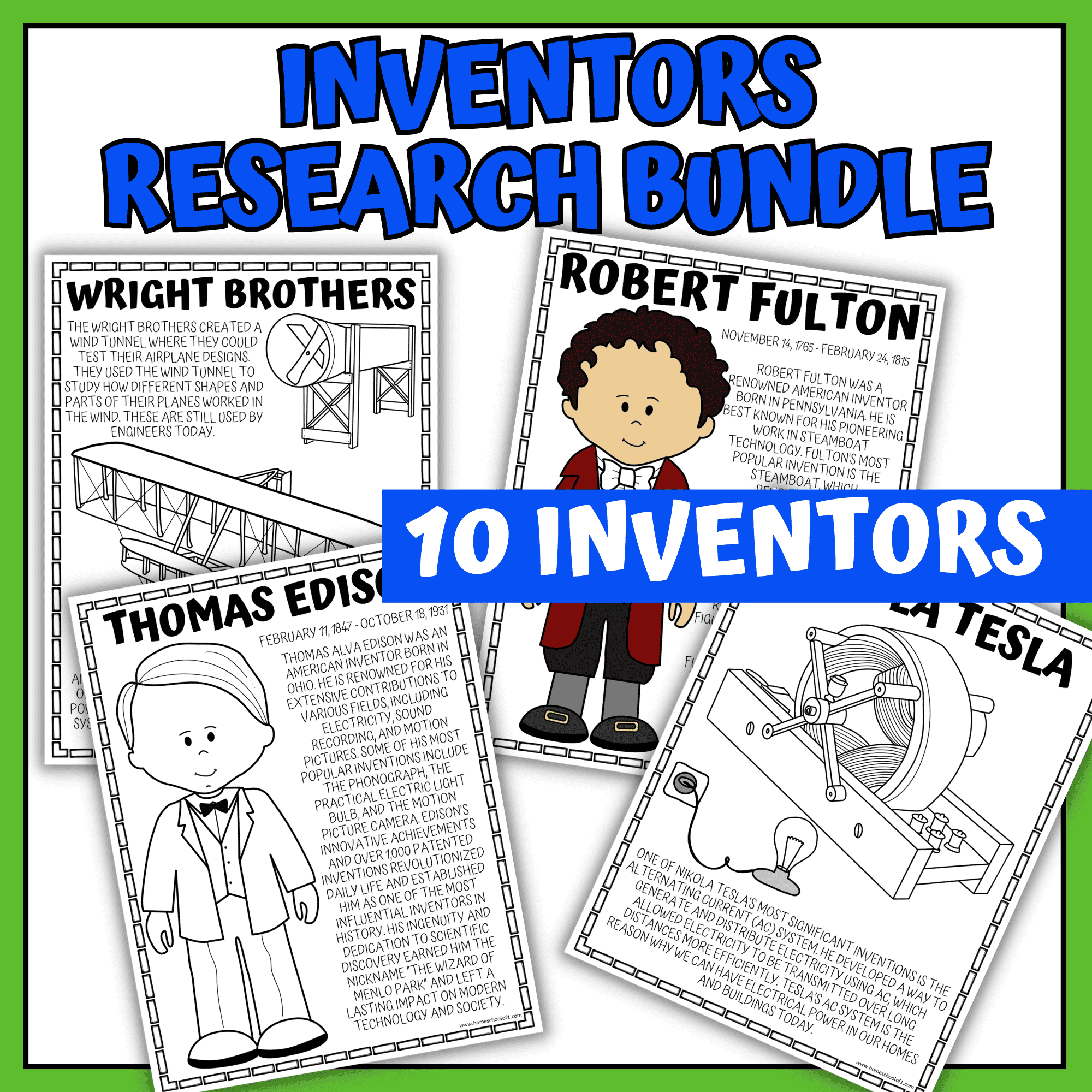 Inventors Unit Study Bundle added to cart
0
Description
Learn all about the greatest inventors of all time with this bundle. The following inventors are included:
Albert Einstein
Alexander Graham Bell
Benjamin Franklin
Othniel Charles Marsh
Joseph Henry
Nikola Tesla
Robert Fulton
Robert Hutchings Goddard
Thomas Alva Edison
Wilbur & Orville Wright (the Wright brothers)