Albert Einstein Unit Study
$1.50
Learn all about the great Albert Einstein with this fun unit study. There is one page of research, a coloring page with information about Albert Einstein, a colored poster for display, plus a coloring page of his most famous invention.
**This is a digital product, no physical items will be shipped.
People also purchase these items with Albert Einstein Unit Study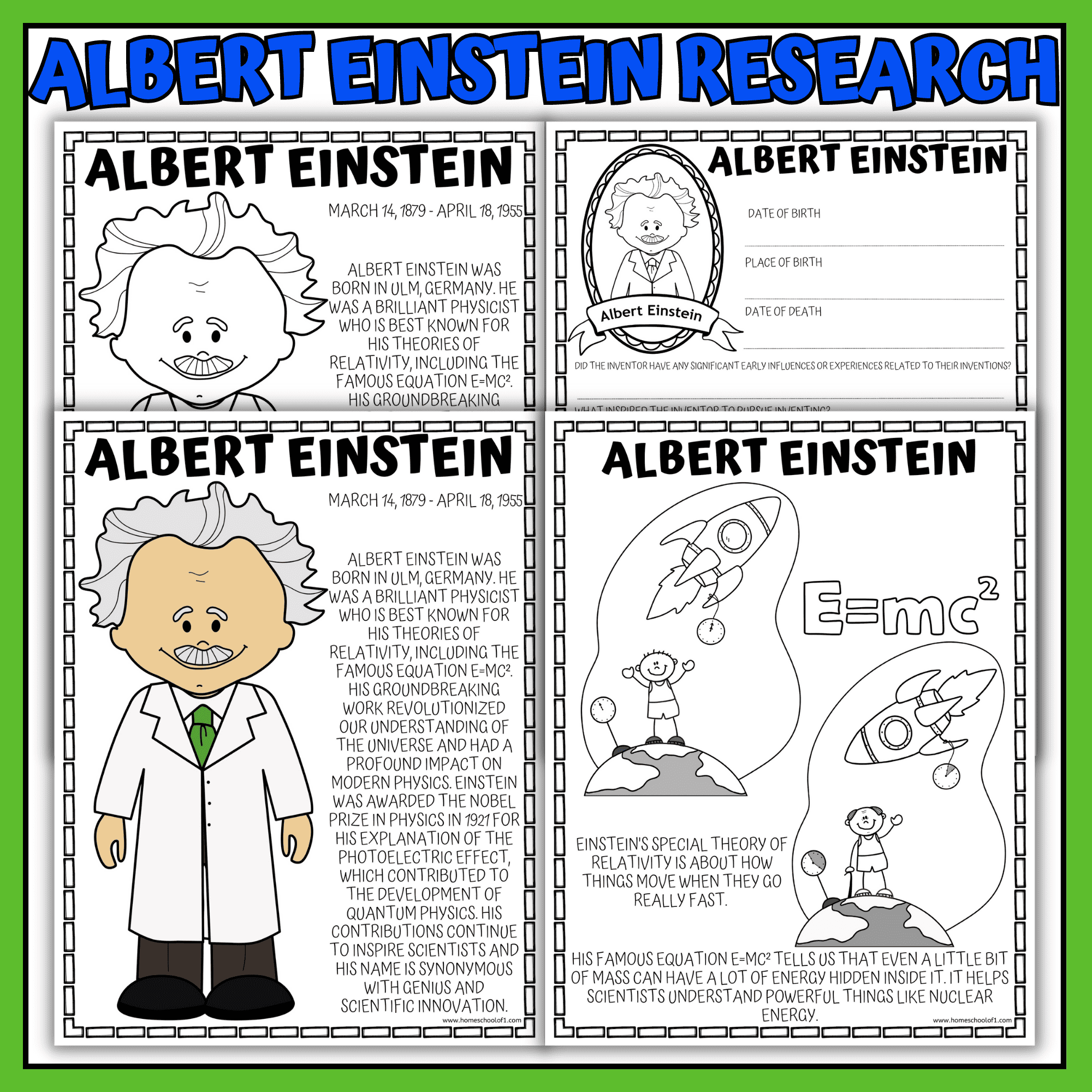 Albert Einstein Unit Study added to cart
0
Description
First, delve into the world of Albert Einstein with our detailed biography research paper. It's packed with interesting facts about who he was and his amazing accomplishments. You'll also find thought-provoking questions to spark your student's curiosity and encourage critical thinking.
Next, unleash their creativity with our captivating coloring page and biography combination. Color in the picture of Einstein while reading a simplified version of Einstein's life story. It's a perfect opportunity to learn and have fun at the same time.
And don't miss out on our stunning colored poster showcasing Albert Einstein's genius! Hang it proudly in your room to inspire your own scientific explorations.
Last but not least, get ready for another coloring adventure with our informational text and coloring page dedicated to Einstein's famous invention.