Dinosaur Alphabet Worksheets
$4.50
Have fun learning the ABCs with the help of T-rex and others with these fun dinosaur alphabet worksheets.
**This is a digital product, no physical items will be shipped.
People also purchase these items with Dinosaur Alphabet Worksheets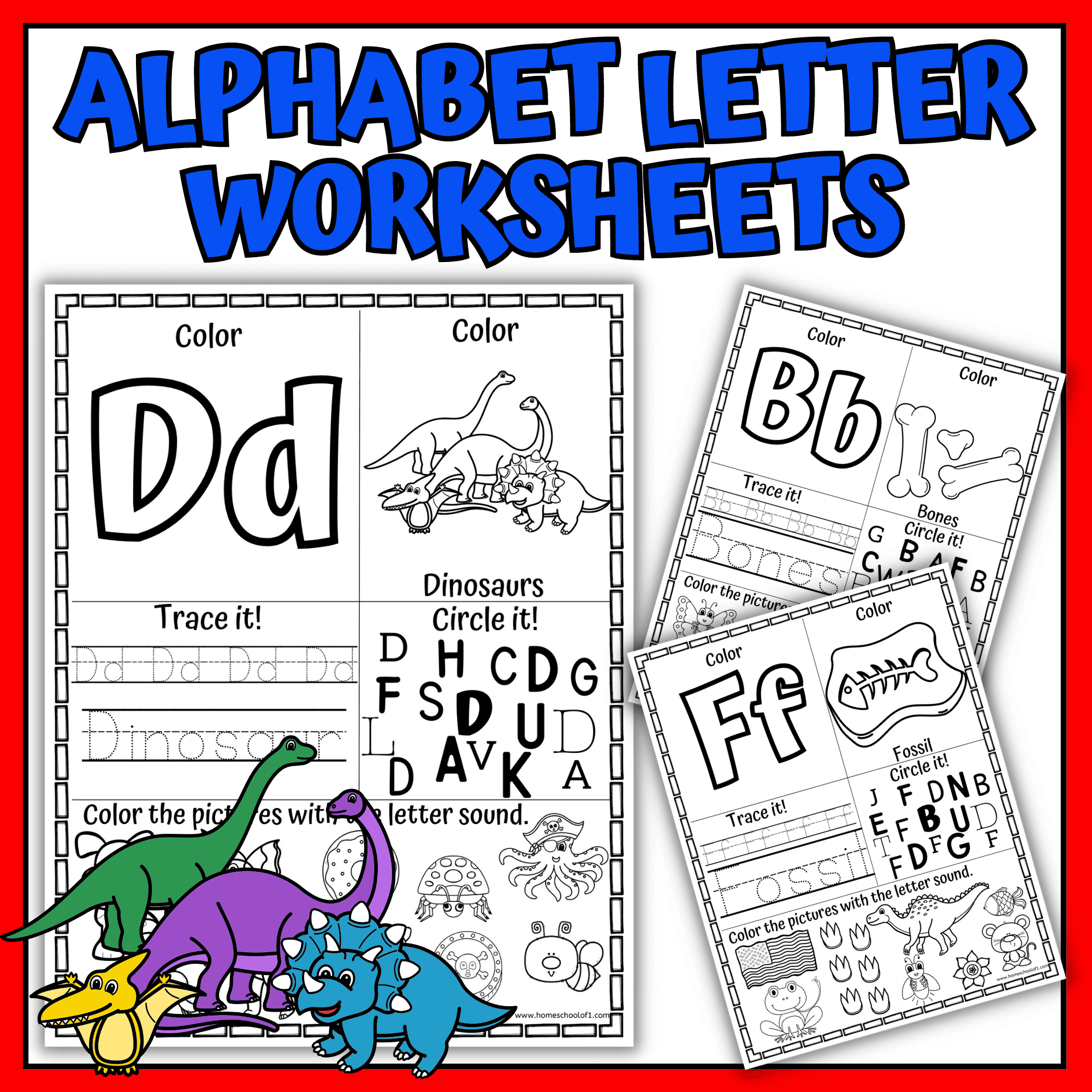 Dinosaur Alphabet Worksheets added to cart
0
Description
This resource is designed to support students as they learn proper letter formation, refine letter identification skills, and learn letter sounds.
These Alphabet Writing Sheets can be completed during small group instruction, as whole group handwriting lessons, and/or in literacy centers.
To complete these sheets, students:
Color in the uppercase and lower case letter
Color in the dinosaur theme image that begins with that letter
Trace the upper case and lowercase letter
Trace the dinosaur theme word that starts with that letter
Circle the correct letter you are working on
Color the pictures that begin with the letter sound